Custom Yoga Mats
We offer custom yoga mats with a multitude of design options.
Our yoga mats are 24" x 68", with custom dimensions also available. For custom dimensions for your exercise mat, contact us.
We have no minimum order quantity, and we'll create your design for free! Everything is made and manufactured here in Canada, and 98% of our orders go from your head to your door in 5 weeks!

So what are you waiting for? Design your own custom yoga mat today!
Our custom yoga excersise mats are lightweight and easy to carry, while also sturdy and built to last. Every inch of the design on the front is fully customizable.

Made with a neoprene backing, these custom yoga mats are water resistant, quick-drying, and will stay in place while you exercise.
How to design your own customized yoga mat
Create your custom yoga mat in just 5 steps

1. Chat with us to start your custom designs for your mat

2. We create your dream design for free, including your logo, name or any other elements you want included

3. Once you've approved the design, we're ready to start making your custom mat

4. Your custom yoga mat is sent to production, this process generally takes 4 weeks

5. In a few weeks, your fully customized yoga mat is shipped to your doorstep!
Design a custom yoga mat for you or your friends. This team used their logo and colours to design custom mats for softball.

Our yoga mats are the standard size, 24" x 68". If you would like custom dimensions for your sublimation yoga mat, let us know.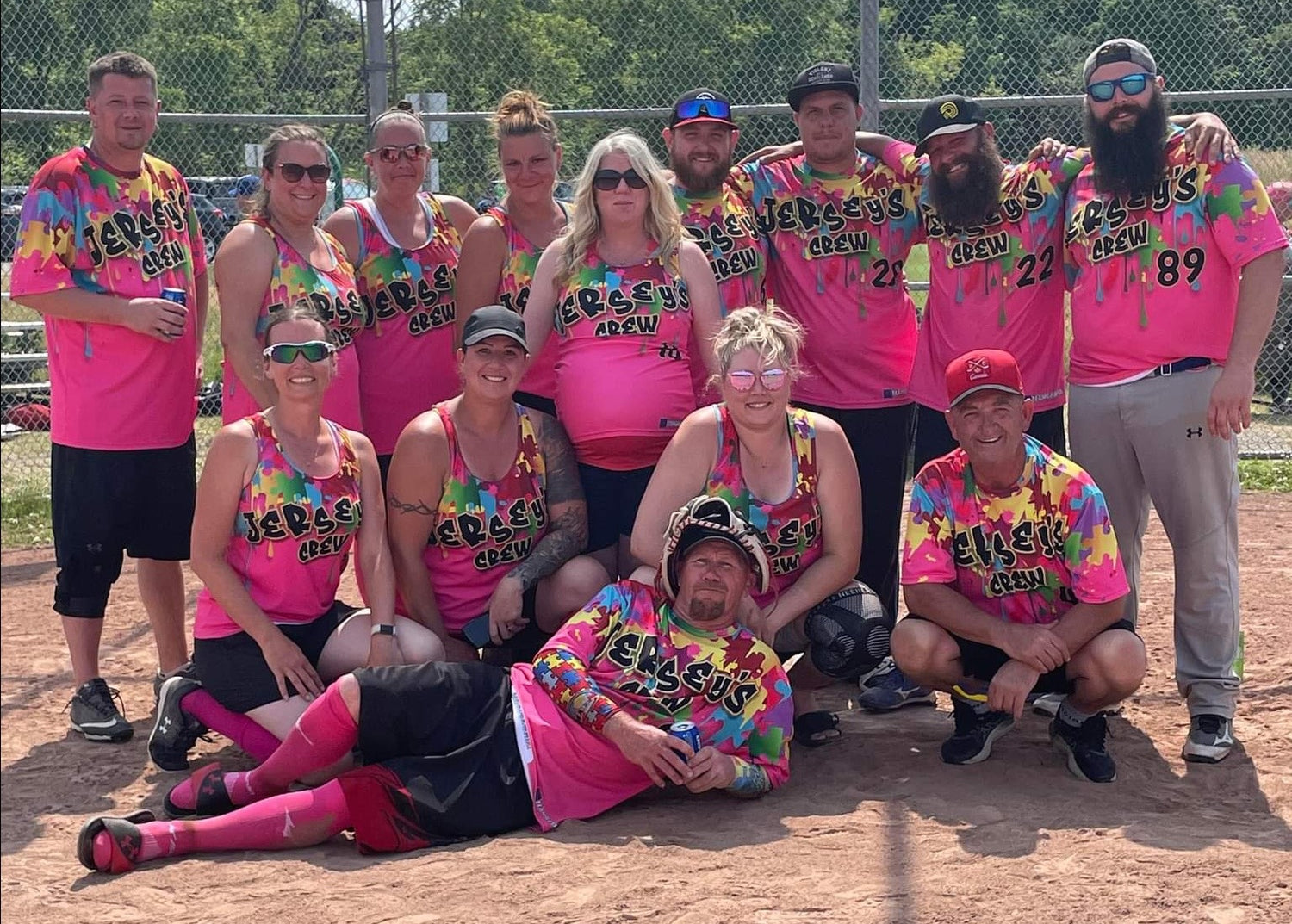 ★★★★★
Jersey's Crew is sending in our team photo of our amazing jerseys you created for us. Thank you so much, we have received a lot of amazing compliments on them and everyone has asked where we had them made. 

Thank you again for all the effort you did to make these jerseys perfect. 

Sincerely,
Jersey's Crew