Basic Custom Jersey (Youth & Adult)
This size chart applies to all basic crew neck and v-neck jerseys:
custom sleeved jersey
custom sleeveless jersey
custom tank top
custom paintball jersey
custom polo shirt
custom band collar shirt
Check out our size chart below for the adult and youth jersey sizes available.
If you are between sizes, we recommending sizing up or choosing our slightly stretchier Premium Sport fabric.
Note that ladies sizes are tapered at the waist to provide a much tighter fit than the adult sizes. If you prefer a unisex fit, select from the adult sizes.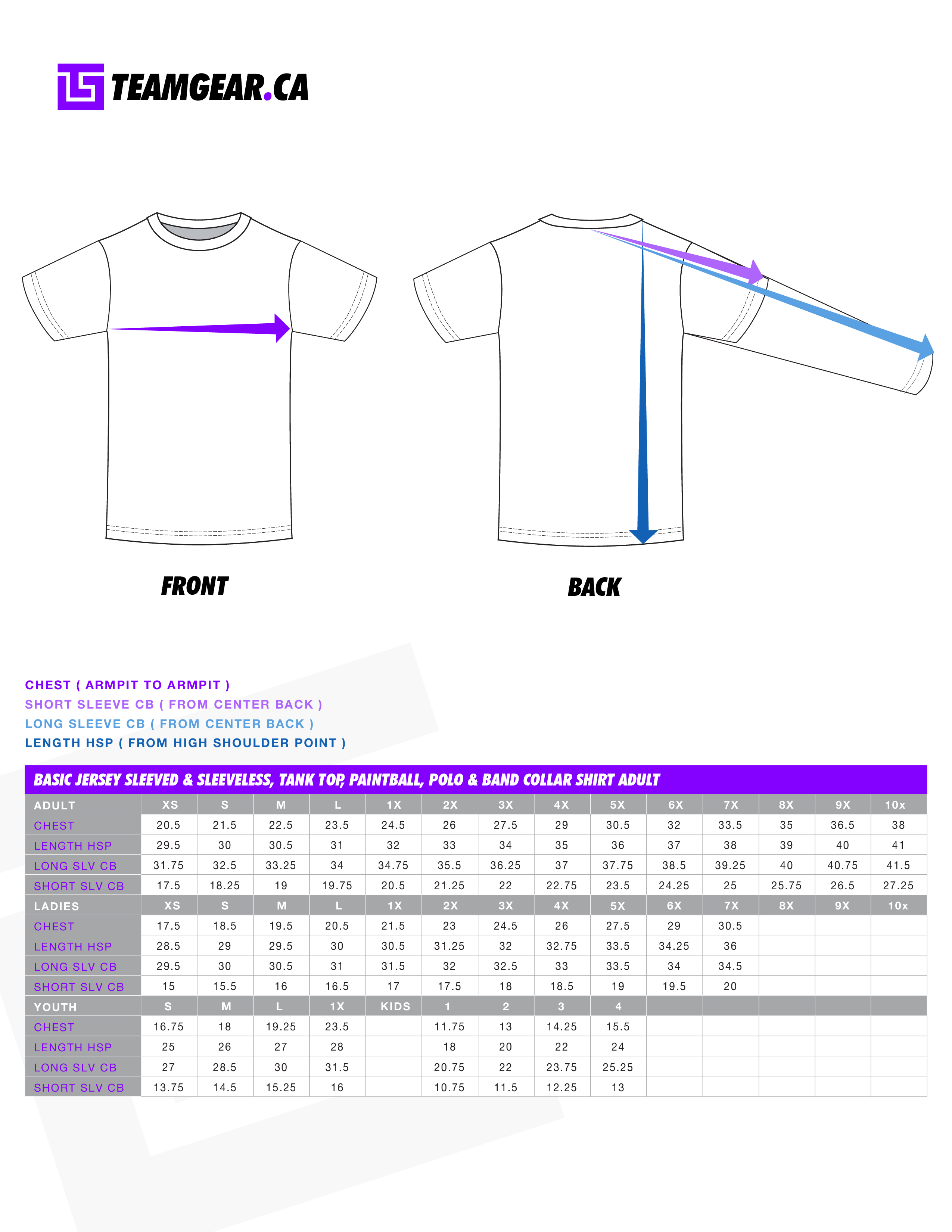 All jerseys 1.5" shorter in length HSP on size chart for sewing allowance on bottom hem.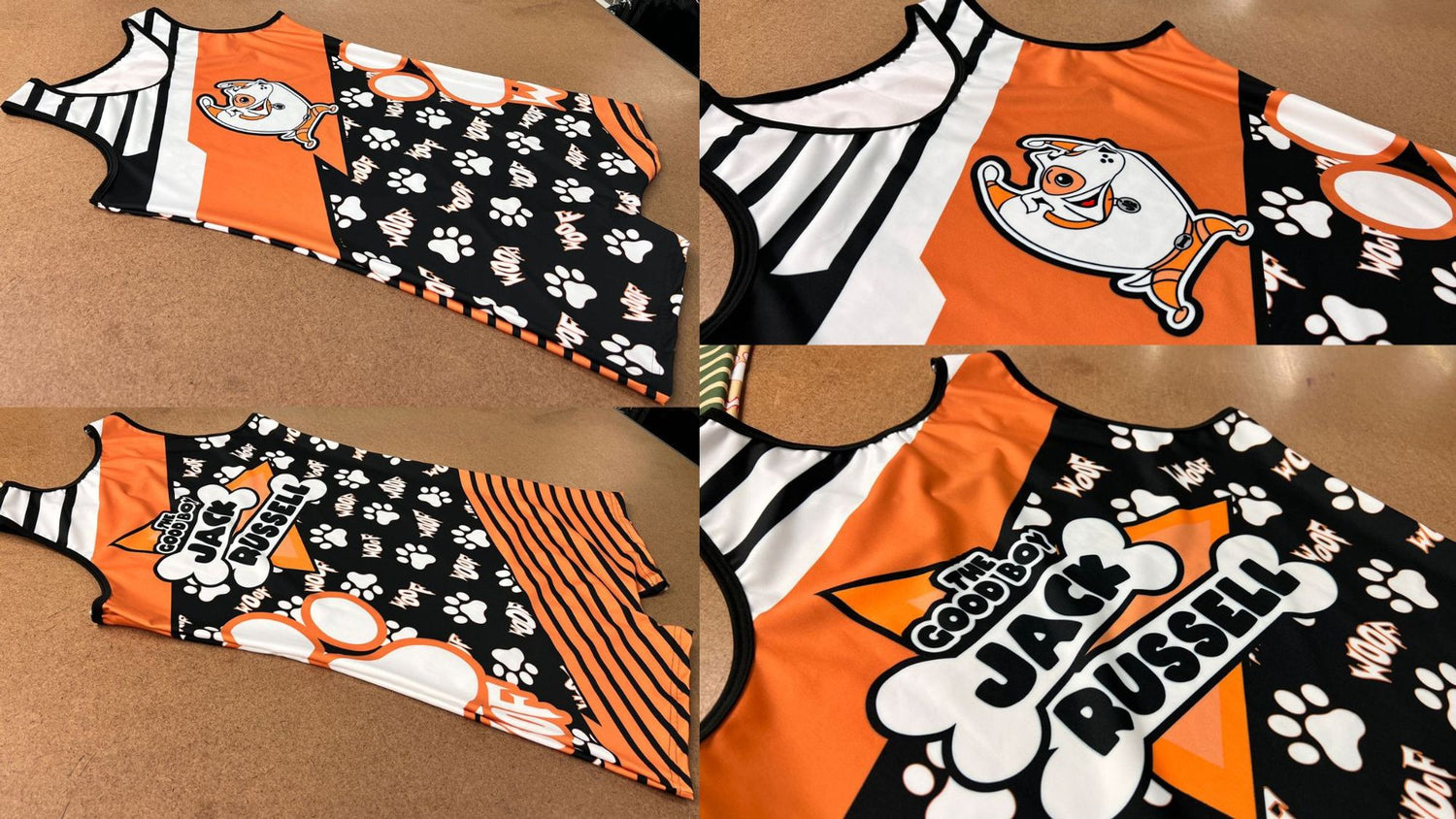 ★★★★★
I ordered stuff last fall, but hadn't got a chance to wear the stuff. I finally had the opportunity and can officially say it's awesome. I ordered two wrestling singlets, which they helped design, and had them shipped for an extremely low price. The quality is fantastic. They're also quick to respond.
Will be ordering more in the near future.
Thanks, Team Gear!
Nate L, The Good Boy Jack Russell Pro Wrestling